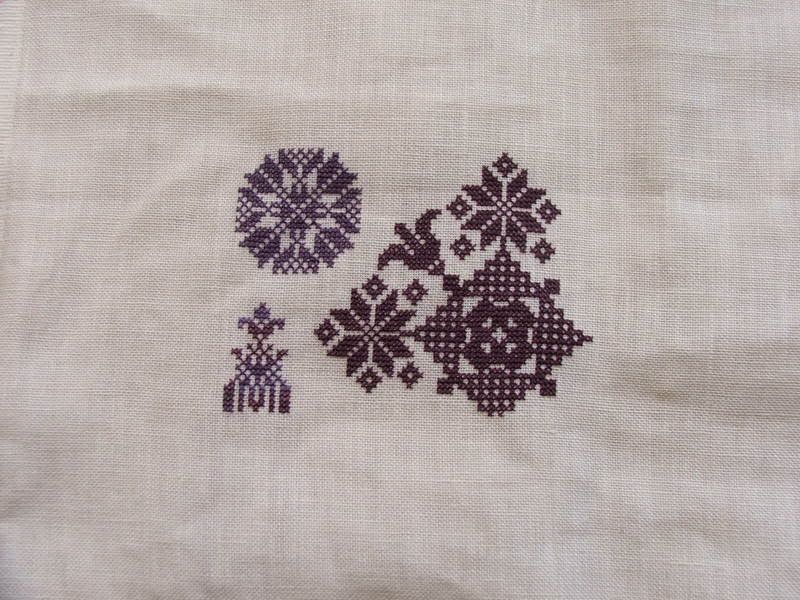 Hello folks, here is my start on the Spot Sampler mystery 2008. I'm stitching mine on 40ct Cream Newcastle with Vikki Claytons Hand-dyed Fibers (HDF). The colours I have used thus far are: Ultra violet 2125 (upper left motif), Limited edition 1453/1455/2125 (for the one below it) and the large motif to the right is stitched with Ultra Maroon 1455.
I am planning to introduce Ultra Maroon 1453, another LE colour - 2125/2115/1455 and Nosegay 2115 as the sampler progresses.
I had these colours sitting in my stash for a while and I have to admit, I was pleased to hear about this project so I could finally get them out and stitch with them. I think that is why it stitched up so quickly this time around!
I'm looking forward to following everyone's progress! Happy stitching!